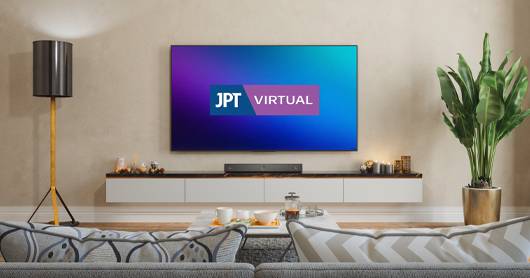 How to watch films on the JPT Virtual Cinema
Thank you for considering watching one of our JPT Virtual Cinema screenings! The way it works is we partner with different film studios/distributors to host virtual screenings, so depending on the film there may be more or different options to watch (such as a dedicated app that could be accessed by a smart tv or device attached to your tv.)
All of our virtual film offerings may be viewed on any desktop computer, laptop, tablet/IPad, or smart phone with an internet connection.
If you prefer to watch these films on your television, the simplest way would be to use some form of screen mirroring: this is called Air Play if sending from Mac computers, iPhones or Apple devices, Casting if sending from an android phone or tablet, and Miracast if sending from a windows computer or device.
In order to receive (watch) the film on your TV, you either need a Smart TV (in which case you connect directly with the TV) or a TV connected to a smart device, such as an Apple TV, Google Chromecast, or Fire TV (in which connect you connect to this device).
If you don't have a Smart TV or device like an Apple TV or Chromecast, you can always use an HDMI cable to connect directly to your tv.
Additionally, each film should have a corresponding FAQ/help page on the web service they are offered on. If you are having an issue watching one of these films, these pages should be consulted. (Access to page varies by web service, but generally found under a tab saying Help, FAQ, or Tech.)
These pages should list the various ways to view their content, whether it may be viewed through a dedicated app (such as Vimeo), and list device system requirements to view (often problems arise because a device's browser or operating system is long out of date and must be updated in order to view new or high resolution content.