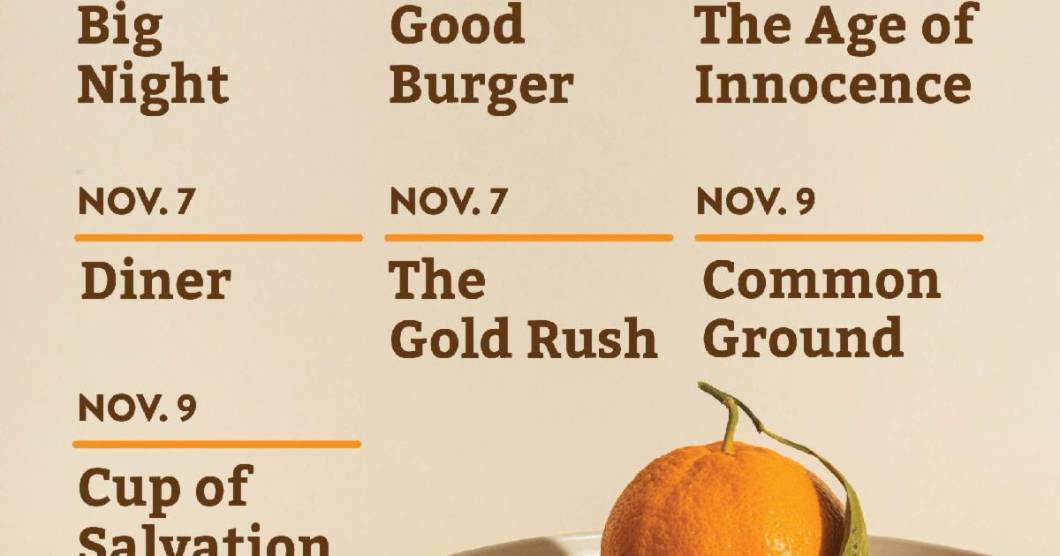 Foodie films with Newport Restaurant Week in November2023

FOODIE FILM FESTIVAL
What pairs perfectly with Newport Restaurant Week? Second helpings of our popular Foodie Film Festival from last Fall! Just like the best sequels, we've upped the ante and added live music, local collaborations, and a new slate of themed films and events to the menu.
There is an intrinsic link between food and films since the advent of the moving picture. Excitement, nourishment, and comfort are gained in the consumption of grand cinema or a great meal. From the gourmet to guilty pleasures, classics of the culinary and the silver screen go together like... well popcorn and a movie!
That's why we're excited to announce we've again partnered with Discover Newport to host a Foodie Film Festival in tandem with Newport Restaurant Week. What to expect: a week of films focused on food. From beloved classics such as Big Night and Diner, family-fun comedies like Good Burger, to an exclusive look at the new documentary Common Ground, silent film and so much more. Have a delicious meal in town and come see a beloved favorite, a rare film delicacy, or experience a new sensation on the JPT big screen... and if you get hungry again, we've got plenty of treats!
SPONSORED BY